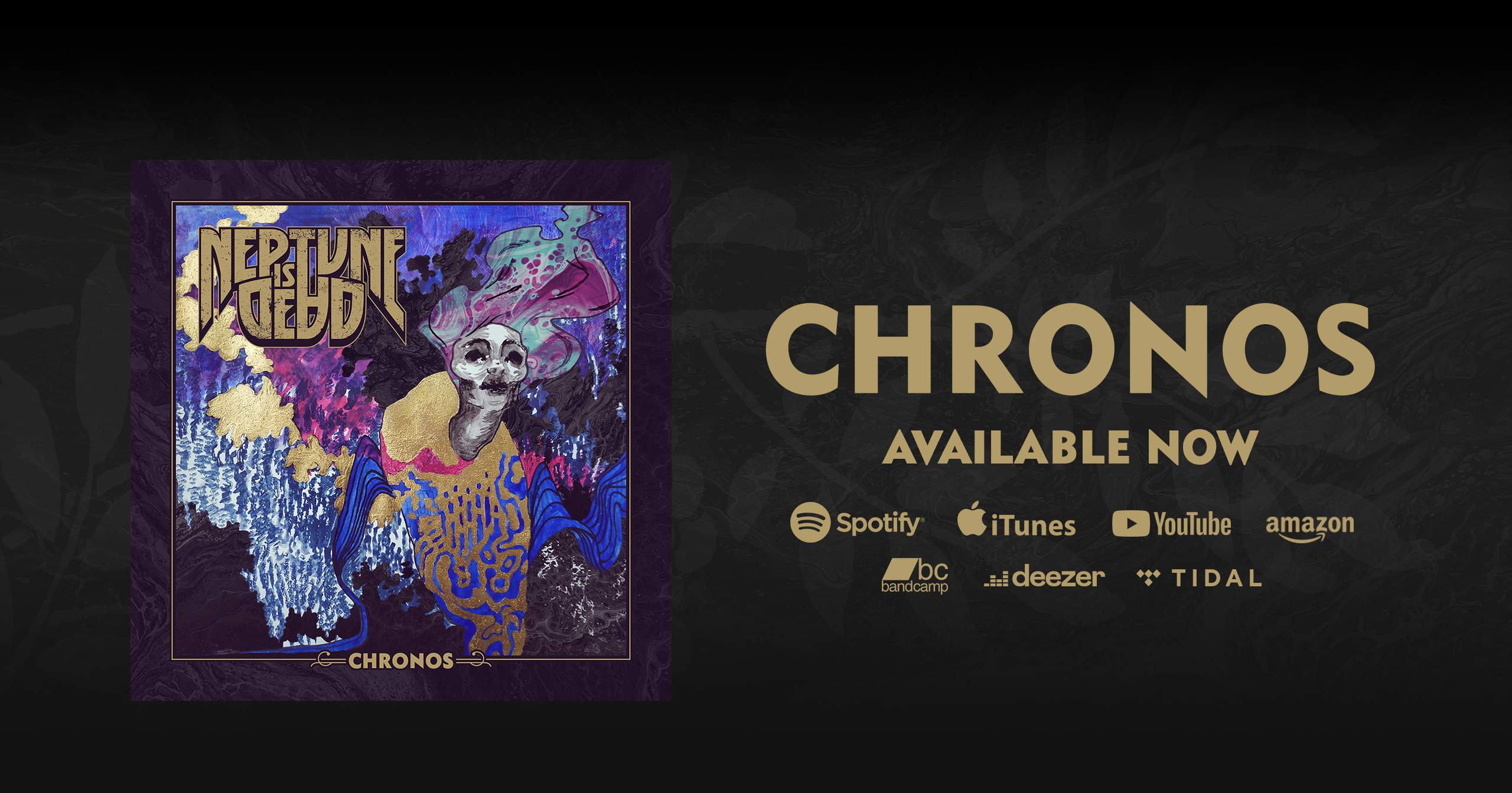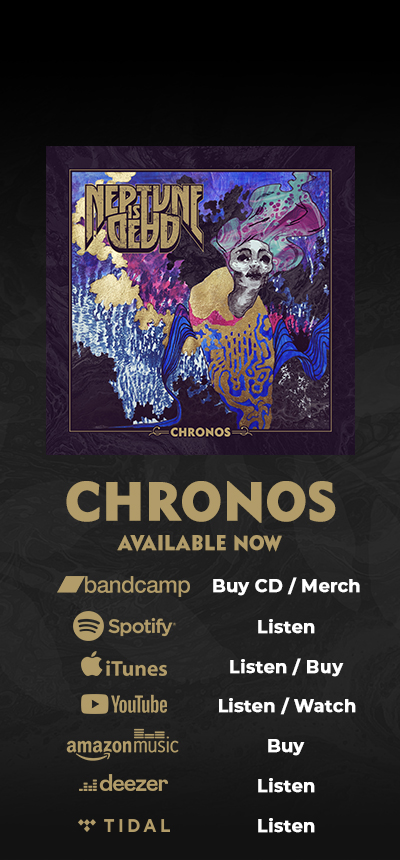 ---
Sorry, there is nothing for the moment.
---
---
Neptune is Dead is a heavy rock/ metal 'n' roll band from Thessaloniki, Greece officially formed in 2018.
The group members are:
Frank Lampadaropoulos – Vocals
George Ouzounoudis – Guitars / Backing vocals
Thanos Ouzounoudis – Guitars
Manos Tzinieris – Bass Guitar / Backing vocals
(Stefanos Lampridis – Session Bass Guitar)

Past members:
Konstantinos Alex Noulas – Drums & Percussion
Akis Tsiokris – Session Bass Guitar
On November 2018 Manos Tzinieris was replaced temporarily by Akis Tsiokris due to work obligations.
The band self-released the debut full length album named "Chronos" on February 20, 2021. Recorded, mixed and mastered at Infected Studios in Thessaloniki & Livadeia by George Stournaras. The album cover is a work of art by Natalia T. while the rest of the album artwork is being designed by Manthos Stergiou (Manster Design). The track "Narcissus in Vain" was indepedently released by Neptune is Dead as the first single along with a video clip directed and filmed by Jim Georgosopoulos on December 1, 2020.
In April 2022, Stefanos Lampridis joined Neptune is Dead as a
session bassist for the upcoming shows of the band.
---
JOIN THE COMMUNITY
Subscribe now